Hemp Foods Australia
Hemp Foods Australia Products - Buy Online
Save On Hemp Foods Australia Superfoods Organic Products

Description: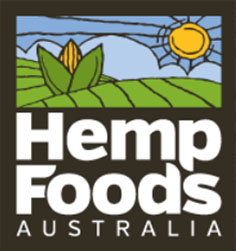 Hemp Foods Australia eventuated after the amazing success of UK's Paul Benhaim, who founded the hemp industry in the UK and was the first to create a commercial hemp food product. His '9bar' hempseed snack later became the leading organic food product in many European supermarkets. Paul fell in love with Australia, and intended to call it home, with the hopes of also expanding his thriving business here, but met challenges, with the federal government denying his long application to approve hemp as a health food in 2002.
This was disheartening to Paul and all Australian's who could not access one of the most nutrient dense foods on the planet! Nearly a decade later, and Paul is still loyal to the Australian hemp industry having founded or helped begin a hemp seed oil producer, farmers, body care business, hemp plastics and even hemp building. His main focus over the past decade has been in developing a bio plastic from hemp that led to a multi-million dollar business and may be the future alternative to oil based plastics.
Hemp foods Australia brings hemp seeds, hemp protein and hemp oil to the general public, even though you can only officially use hemp for your pets or to rub on your body. It is an incredible plantwhich grows in 100 days and provides food, fuel, fibre, plastics, paper and building materials.
When buying hemp products you are investing in yours and the planets future whilst supporting local Australian farmers in one of the most sustainable industries.